- Photographer Bio -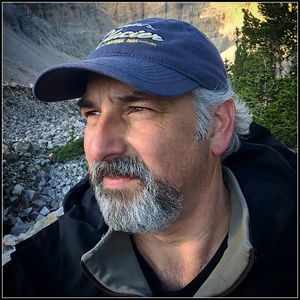 American photographer Mark Burns was born December 1958 in Houston, Texas. Since early childhood he has displayed a strong affinity toward photography. Known for having a refined 'photographers eye', Burns creates compelling images that are a unique mastery of composition, lighting, and photographic technique. While very much at home in the studio, Burns especially loves the unique challenges and demands of landscape photography.
He began working professionally in 1978, primarily as a sports photographer, in Houston, Texas. In the late eighties throughout much of the nineties his professional work shifted almost exclusively to commercial photography. Burns' work has appeared in numerous publications around the world. They include Time Magazine, The Sporting News, The Wine Spectator, Wine Enthusiast, and Wine & Spirits Magazine, to name a few, as well as many other regional magazines, corporate publications, and websites.
A master of the black and white image, Burns is skilled in large format film photography and traditional and platinum printmaking, yet is equally comfortable working in today's digital world. Burns also frequently works with older photographic processes such as wet plate collodian. By combining his traditional photography background and expertise with traditional analog and modern digital equipment Burns believes that he can best express his creative vision. Though he has worked much of his life in the world of professional sports and commercial photography...today it is the 'fine art' image and the archival print that inspires him most as a visual artist.
As he continues to develop as a photographer and artist, Burns strives to keep his images timeless, reflecting a personal vision. Most of the time, this philosophy translates into a photographer's personal work. For Burns, it is often evident in his commercial work as well. He say's "There are snapshots and there are photographs, a good photograph should convey a feeling or mood, evoke a reaction. Profoundly, it is sometimes what's not so obvious in a photograph that gives it strength."